Science
Science is one for the core subjects in the National Curriculum. It therefore has an important role to play in the education and development of children of all ages.
Science is about investigation, enquiry and discovery. It involves stimulating learning and promoting the thinking of children and trying to engage them in effective learning. At primary level, children are encouraged to learn about the world around them and the wider world; the way materials are used in the world and how physical processes such as forces and electricity affect them. They are encouraged to investigate these aspects of Science and become independent learners within and through science.
The children at Ling Moor Primary Academy study the disciplines of Physics, Chemistry and Biology. Through these the Programme of Study, Working scientifically is undertaken. This allows the children to plan, conduct, collect evidence and evaluate investigations across the different aspects of Science.
At Ling Moor Primary Academy, Science is planned initially from the National Curriculum and then more specifically through following the guidance set out in the Cornerstones units of work.
Assessment is undertaken using the Assertive Mentoring skills criterion.
The Science Subject Leader is Mr Summersall.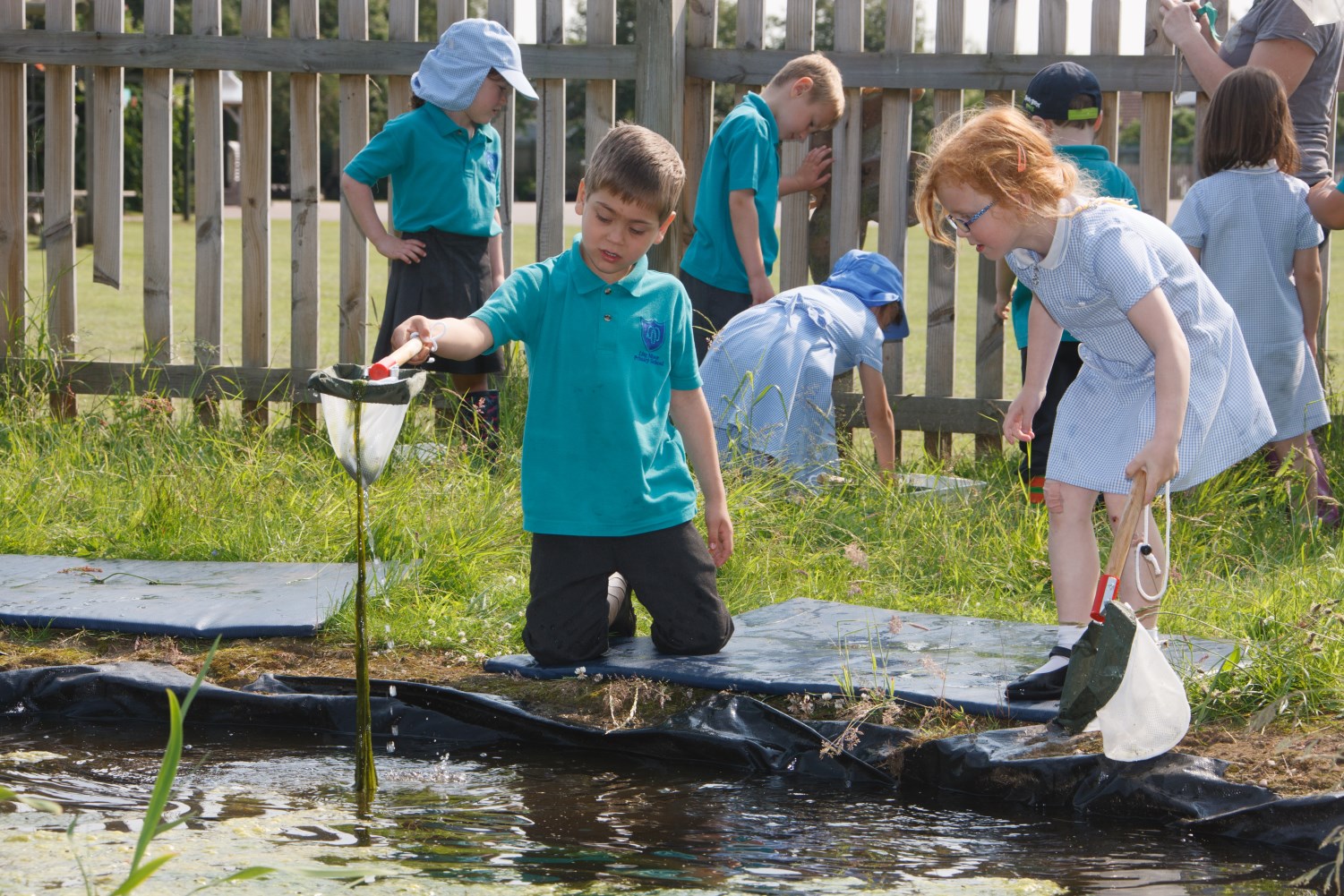 Above photo - children pond dipping in our school pond.