Religious Education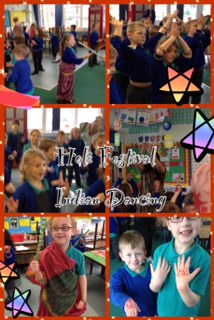 RE at Ling Moor Primary Academy
At Ling Moor we follow the Lincolnshire Agreed Syllabus for Religious Education, coupled with additional resource material from the enquiry based scheme "Discovery RE".
Pupils learn "about" religion, exploring human experience, and "from" religion, responding to human experience.
In KS1 Children explore concepts from Christianity, Islam and one other world religion.
In Key Stage 2, children explore Christianity, Islam, Hinduism and at least one other world religion.
The Key skills that we encourage children to develop through RE include:
1. Investigation and enquiry: asking relevant and increasingly deep questions;
using a range of sources and evidence, including sacred texts; identifying and talking about key concepts.
2. Critical thinking and reflection: analysing information to form a judgement; reflecting on beliefs and practices, ultimate questions and experiences.
3. Empathy: considering the thoughts, feelings, experiences, attitudes, beliefs and values of others; seeing the world through the eyes of others.
4. Interpretation: interpreting religious language and the meaning of sacred texts; drawing meaning from, for example, artefacts and symbols.
5. Analysis: distinguishing between opinion, belief and fact; distinguishing between the features of different religions.
6. Evaluation: enquiring into religious issues and drawing conclusions with reference to experience, reason, evidence and dialogue.
The key areas of enquiry include:
1. God: What do people believe about God?
2. Being human: How does faith and belief affect the way people live their lives?
3. Community, worship and celebration: How do people express their religion and beliefs?
4. Life journey: rites of passage: How do people mark important events in life?