Religious Education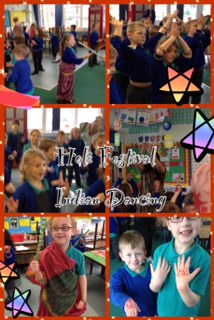 RE at Ling Moor Academy provides all of our pupils with the opportunity to explore the faith and beliefs of the major world religions, whilst also having time to reflect on their beliefs and ideologies.
It is a valuable opportunity for pupils to ask, discuss and explore cultural and religious ideas, encouraging them to become respectful and tolerant of others.
Each term every class has an RE topic, where there will be key questions and facts to find out, leading to an engaging experience; perhaps a visit to a place of worship, a visiting speaker or Wow day and then time to reflect and respond on what they have learnt. We place a great importance on making our RE lessons meaningful, relevant and engaging.
Pupils within the Foundation Stage explore special times, people and places and look at a wide range of seasonal celebrations. Wherever possible staff ensure that they include celebrations that are relevant for all of the pupil within their class, developing child-led learning. At Key stage one pupils explore religious stories, discussing the meaning and message that can be learnt from them, religious celebrations and symbols within religion. They investigate Christianity, Judaism and Islam. As we go into Key stage 2 pupils focus more on making links between religions, drawing comparisons and reflect further on what religion and faith means to them.
RE is a statutory requirement and our topics are planned with guidance from the Lincolnshire agreed syllabus and DiscoveryRE which is a nationwide scheme. Our daily Collective worship links with our RE and PSHE curriculum as well as being largely linked to Values Education. We have close links with the local churches within North Hykeham and are also supported by the Joy Foundation.