Music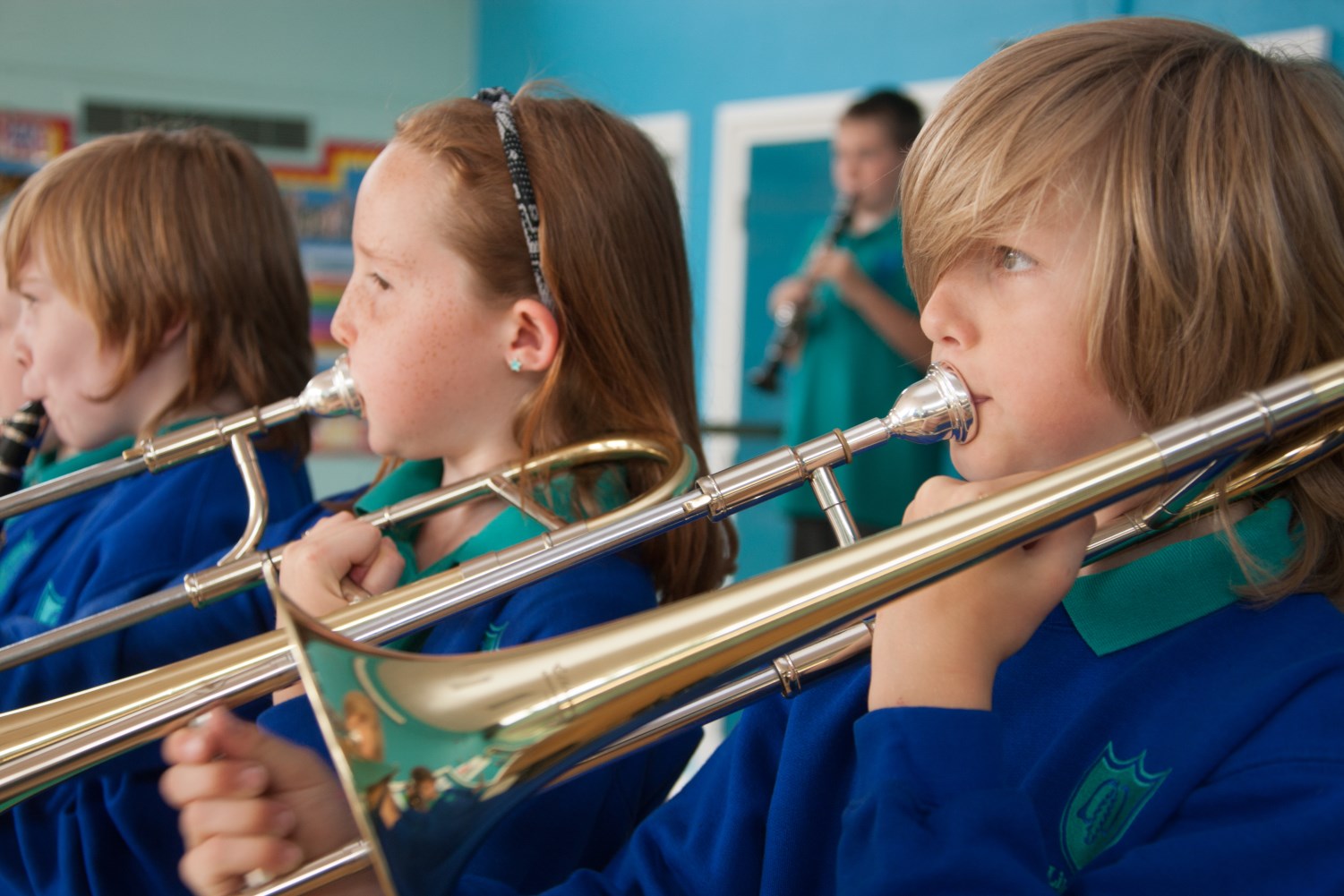 Music is part of everyday life at Ling Moor. As a Platinum Sing-Up school we enjoy singing together and use singing both for its own sake and to help learn and retain information in other subjects. Children are taught to use a wide range of percussion instruments and also have the chance to learn to play tuned instruments too. Throughout all music lessons co-operation is developed alongside musical skills.
Key Stage 1
In Foundation Stage children are given the opportunity to explore different instruments and learn a range of songs linked to events and topics. Music Express is sometimes used as a resource along with ideas from the Cornerstones curriculum. In Key Stage One music ideas come both from Cornerstones and additional planning linked to the topics. Over this year specialist teaching from Peter O'Brien (The Music Man) will be given across both KS1 and Foundation Stage. Assessment is being developed this year linked to the different skills taught.
Key Stage 2
The music curriculum has been designed in house to link with the topic work planned using the Cornerstones materials. Children are provided with opportunities to perform both using their voices and a range of tuned and untuned instruments, explore and appraise a variety of pieces and styles of music and also create their own simple compositions (both rhythmical and tuned). Children in Year 4 and 5 are taught music by professionals from the Lincolnshire Music Service, Wider Opportunities Programmes. Year 4 children are taught drumming skills through Taiko, Djembe and Samba inspired workshops (which also include singing and composition activities). Year 5 children are taught to play a range of reed and woodwind instruments, again through a workshop style approach which also includes singing and composition activities. Children in Year 6 follow the Music Express scheme. Units are linked to topics where appropriate and cover a range of musical skills including exploration of rhythm, composition and singing.
Assessment in Years 3 and 6 are completed using a skills grid created by the Lincolnshire Music Service. Assessment in Year 4 and 5 is completed by the wider opportunities staff.